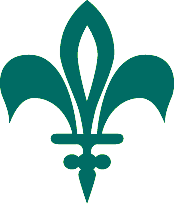 AYR
Consulting Group
3708 Rodale Way, Suite 200
Dallas, TX 75287-4816
972-820-8400
Services Offered
AYR Consulting Group proudly offers the following services to our clients:

Consultation: Assess systems and processes for compliance to Joint Commission Standards and Medicare Conditions of Participation.

Continued Survey Readiness: We will assist your hospital on an ongoing basis to stay survey ready and achieve your mission to provide quality patient care all the time. We are available to answer your questions and needs via email, telephone and conference calls.

Mock Surveys: Mock surveys tailored to your hospital and your needs to prepare for a Joint Commission Survey utilizing the new Joint Commission tracer methodology.

Education: AYR Consulting Group specializes in education. Educational programs can be tailored to meet organizational specific goals.

Sentinel Events: We are specialists in guiding hospitals on actions in response to a sentinel event and how to prepare for a successful Joint Commission review.

Intracycle Monitoring: AYR Consultants can assist in preparation for a PPR submission, save your staff time and provide guidance on coming into compliance.

Evidence of Standard Compliance and Measures of Success: Following a Joint Commission survey, we will assist your staff in developing action plans and measures of success to come into compliance with the standards.

Joint Commission Survey Assistance: AYR Consultants can assist you during actual surveys to provide guidance and ensure a successful survey.




Client Comments

"Western Medical Center has worked with AYR Consulting since they were established in 2004. AYR's services have always been first rate and their staff has been reasonable, responsible and extremely well informed and experienced. My entire team has great respect for the service they provide."

Chief Executive Officer