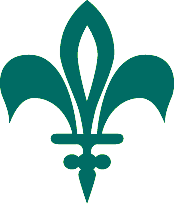 AYR
Consulting Group
3708 Rodale Way, Suite 200
Dallas, TX 75287-4816
972-820-8400
Who We Are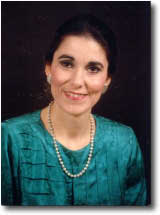 Karen Fernandes, RN, CPHQ, Founder and Principal of AYR Consulting Group has more than 20 years of Joint Commission, quality management, and sentinel event experience with Tenet Health System and the Daughters of Charity Health System. She is a highly respected industry leader. Karen's nursing and quality management experience along with serving as the Chairperson of Joint Commission's Professional Technical Advisory Committee for hospitals, and years of actual Joint Commission survey participation, brings unique knowledge and insight into Joint Commission surveys and continued survey readiness.

AYR's consulting team is experts in system and process assessments, Joint Commission survey and standards, performance improvement, environment of care, and responses in the event of a medical error. Our consultants can assist you not only in getting ready for a Joint Commission visit, preparing for your Joint Commission Intracycle Monitoring, but more importantly, can guide you in your quest to be continuously survey ready.

AYR Consulting Group is a team of professionals that can work with hospitals, medical staffs, managers and employees to understand the standards, guide activities to meet the standards, provide education and guide survey preparation. Physicians, nurses and administrators are part of AYR Consulting Group ready to work with you in your quest for success.
EXPERIENCE

Joint Commission: Committees
Hospital Advisory Committee; 2001 – present
Nursing Advisory Council; 2003 – 2007
Chairman of the PTAC; 2001 – 2003
Member of the PTAC; 1997 – 2003
Hospital Operated Physician Practice Task Force; 2000
PTAC for Networks; 1997 – 1998

Former Joint Commission Surveyors
Physicians, nurses and administrators

Specialists
Life Safety
Performance Improvement

Federation of American Hospitals
Chairman of the Quality Committee; 2000 – 2003
Bio-terrorism Committee; 2001 – 2004
Legal and Operations Committee; 1998 – 2004
Quality Committee Member; 1997 – 2004

National Quality Forum
Consumer Council; 2005 - present
Provider/Health Plan Council; 2000 – 2004

Tenet HealthSystem
Bio-terrorism Task Force; 2001 – 2004
Patient Safety Committee; 2001 – 2004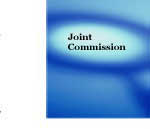 CEO vs Hospital Administrator
"The AYR Consulting Group utilizes knowledgeable and resourceful auditors, from a variety of backgrounds, who effectively inform and educate physicians and staff. The Group's reports customarily reflect objective and comprehensive information, presented in clear, understandable, and actionable formats."

Hospital Administrator